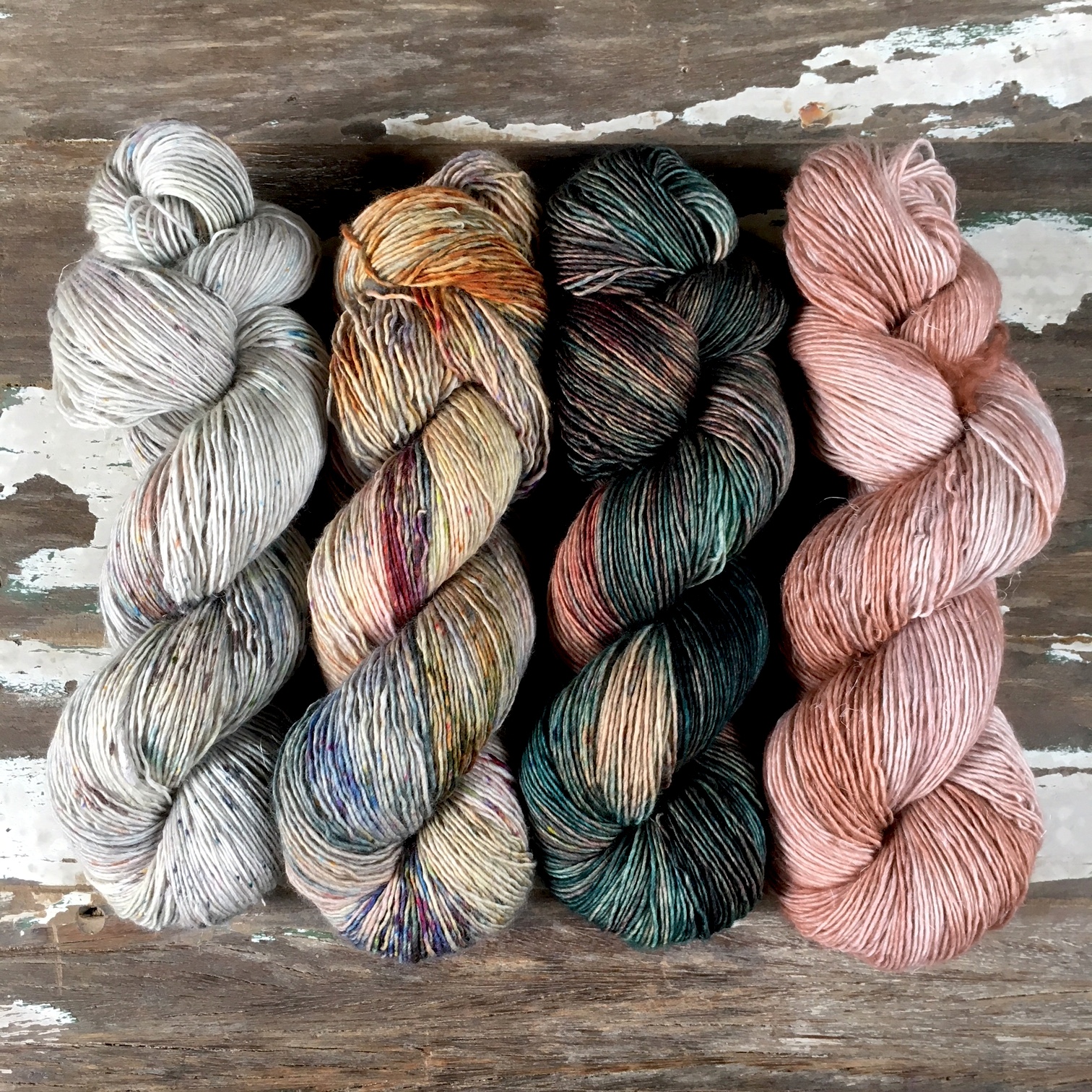 Ninilchik
I was curious to see if my Wishbone Solo base and my Wishbone Flax Flower base marry well together in a garment. So I cast on a Ninilchik Swoncho by Caitlin Hunter, something I've been meaning to do for a long time….
After all, these bases come from the same mill and they are the same weight exactly. I'm so charmed by the added linen – it's only 10% of the whole, but it lends a rusticity and a bit of gloss to the yarn. It softens as you knit and becomes really buttery.
I'm loving the result. It's wip #… well, that's not important. I chose, in the Flax Flower: "Crayola" as the base colour, the pale mushroomy pink is "Sugared Almonds" and in my 100% Merino Solo, I chose a skein of "Prima Vera" (I can't keep up with this colour – as soon as I make it, it goes) and a new colour called "Rhaegal" – I've been binge-watching Game of Thrones. For winter is coming, and I'll be well prepared.