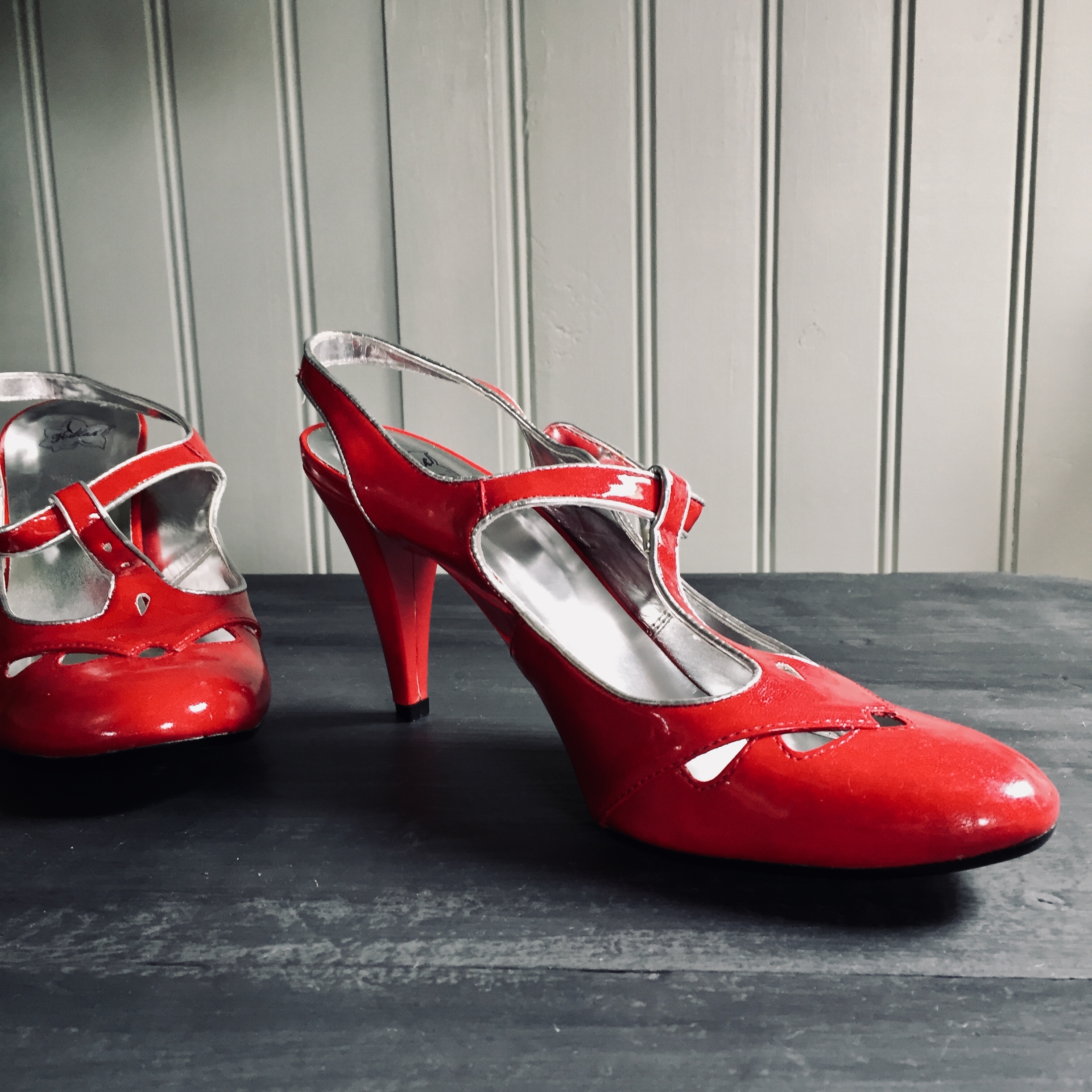 Slow Fashion October
A place to start…
I just had to join in.  I started by building a mood board on Pinterest. It's funny, really – at this point it consists of a whole lot of hand knits, one patchwork skirt and a highly impractical pair of boots.
It really is me, in a nutshell. Then, I started thinking about Karen's prompts. I haven't answered all of them, although each one has certainly given me food for thought. 
Do you have a colour palette?
I love muted, highly saturated tones and this has become very apparent to me lately because of the colours I've been dyeing my yarn. I like a monotone base outfit with splashes of these saturated colours – mostly in the form of accessories.
Whose style inspires you; do you have a muse or icon?
Music has always been a huge part of my life – I grew up as the youngest in a family with three older brothers who spent all of their pocket money on records. From an early age, I've been influenced by Patti Smith, Stevie Nicks, Janice Joplin, Kate Bush etc.
Is there a brand you're always drawn to, for their clothes and/or how they put them together? Why?
I don't often buy from the high end stores, (my all time faves are thrifted) though I do sometimes buy basics from Country Road. There's a small boutique in Cape Town called Alexandra Hojer Atelier and every summer I treat myself to a few key items – mostly I love wearing Alexandra's shirts – her clothes look simple upon first glance, but are filled with interesting details.
What shapes and styles of garments work best for you, your life and your body?
For years in the Film Industry I wore a kind of uniform that still suits me and my lifestyle very well. Jeans, a linen t-shirt, a long sleeved cotton shirt, espadrilles and a panama hat. I always had extra layers in my car for unexpected changes in the weather. In winter I add a cardigan, a trench coat, scarves and shawls and comfortable boots. Absolutely all of favourite clothes from these years have paint spatters on them.
What are your clothing pet peeves? (lengths, necklines, sleeve types …)
I love small details, like rows of tiny buttons and embroidery – but I don't wear them every day as they get hooked on my skeins of yarn! I hate wearing clothes that are too tight in any way – movement is essential.
What is your favorite garment or outfit (right now or always) and why?
I have a pair of black cotton trousers with red embroidered medallions on the front that make me feel good whenever I wear them. In winter I wear them with high tops and and a hand knit sweater, in summer with a loose cotton or silk shirt and espadrilles.  My Ecuadorean Montecristi Panama hat is always with me – it's probably the best accessory I own. When I travel I pack it flat and at my end destination I hold it over a steaming kettle and it pops right back into shape. After eight years it's only now starting to show a little wear on the seams but I'll mend it and continue to wear it for as long as I can. I have cobbled together a shirt pattern that I like and over the years I've sewn myself a bunch of shirts in Liberty Lawn – I love them dearly.
What is the image you would like to project with your clothing?
Relaxed, with an interesting edge.
What's an example of something you own and love (had to have!) but never wear, and why not?
During my film industry years, to blow off steam and for (often comic) relief, I used to DJ at parties and at a tiny retro club in town called Elbee's.
It gave me the chance to dress up and wear heels – an absolute no-no on film sets. I've bought some highly impractical shoes in my lifetime…. I have a pair of red and silver slingback patent leather stilettos that cost the earth and that I'm not able to walk in. They do give me pleasure though – now and then I take them from their box and gaze at them.
Some Pinterest inspiration: